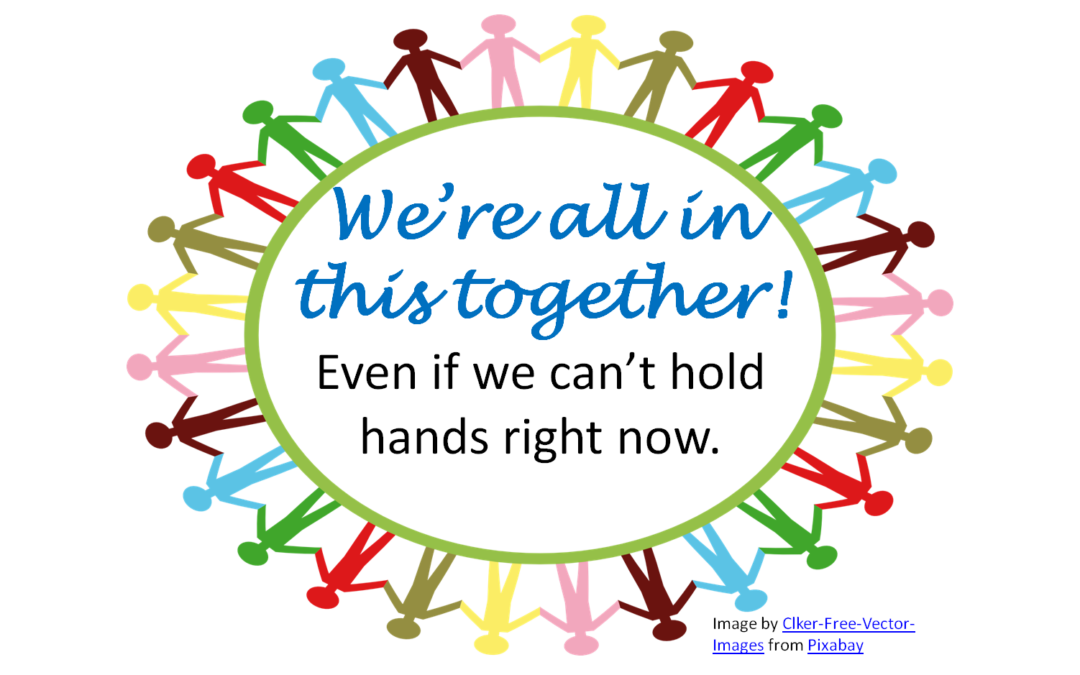 Week 6 is ending here. The week flew by as my colleagues and I dealt with posting lessons and checking work via Seesaw. A couple weeks ago we didn't even know what that was. I am very proud of us for supporting each other as we learned this pretty much by ourselves (easier for some of us than others!).
I have been mostly focused on keeping up with my flock of little people and trying to make things less onerous for their parents, but I also am keeping an eager eye on the news. It seems to me we are about to enter a period that is going to be more difficult than the isolation stage.  As we all hunkered down, stayed home and learned new ways of working and keeping in touch, we had a common purpose. Now we hear of this country relaxing restrictions and that country doing something else. Even within a region, these stores can re-open but those can't.  I anticipate all this causing division and discontent.
Now more than ever we need to be pulling in the same direction. We all want what is best for our parents and grandparents, our friends and families with weakened immune systems, the self-employed and those who have lost their jobs, the healthcare workers on the front lines… But we have never been in this situation before. No one knows what is best, yet. We can only take things one step at a time.
Let's all pull together. This will be easier for some than others, depending on our situations, but let's try. And maybe we can learn how to handle similar situations better, should there ever be a next time.